2020 Team Points Champions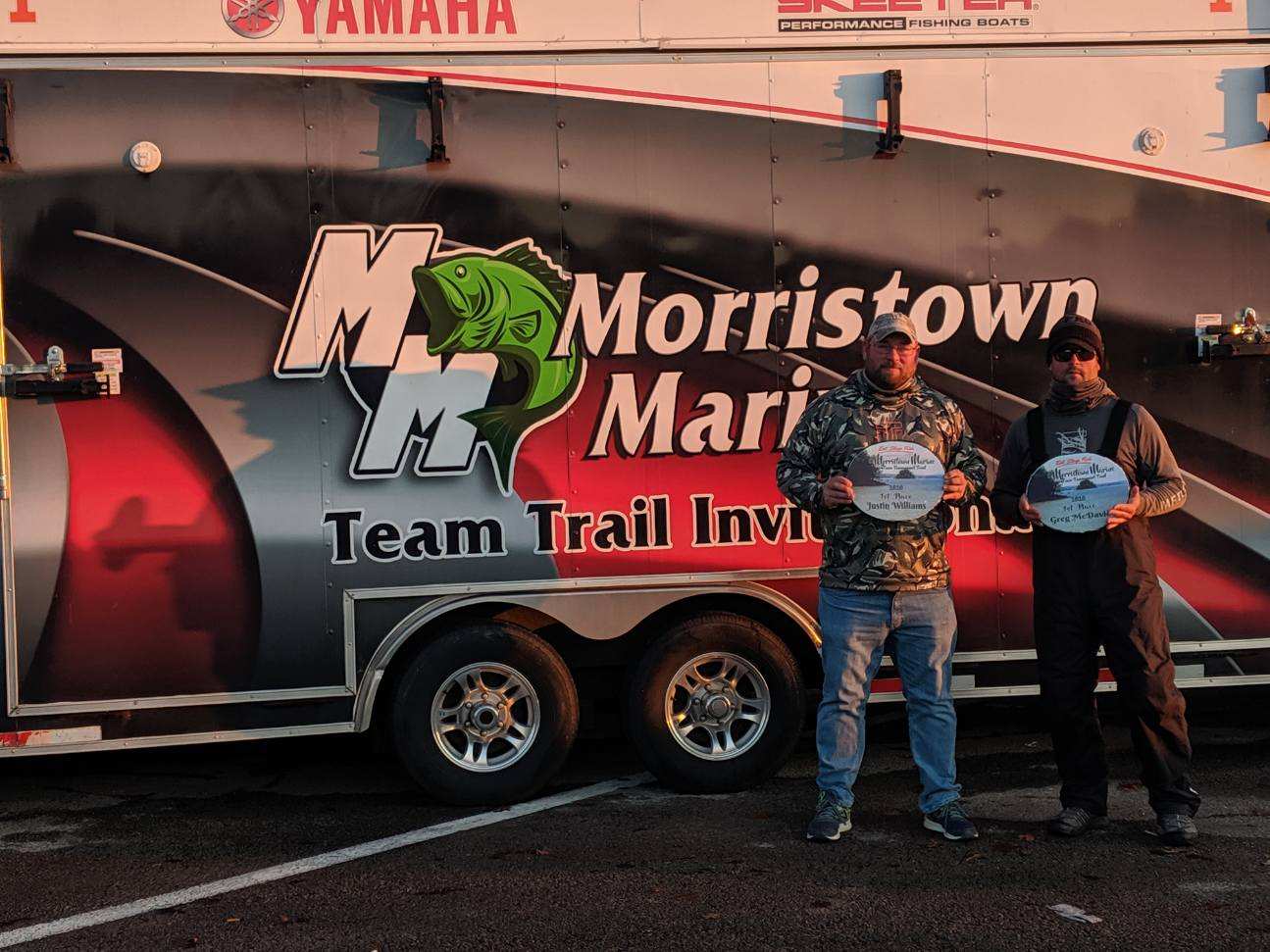 1st Place
Greg McDavid and Justin Williams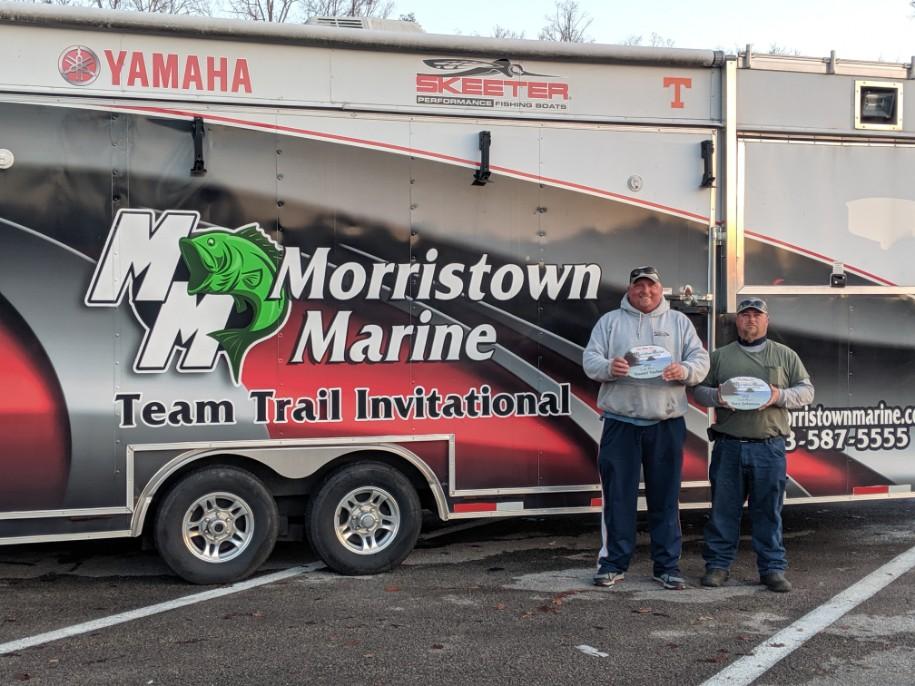 2nd Place
Joey Solomon and Daniel Taylor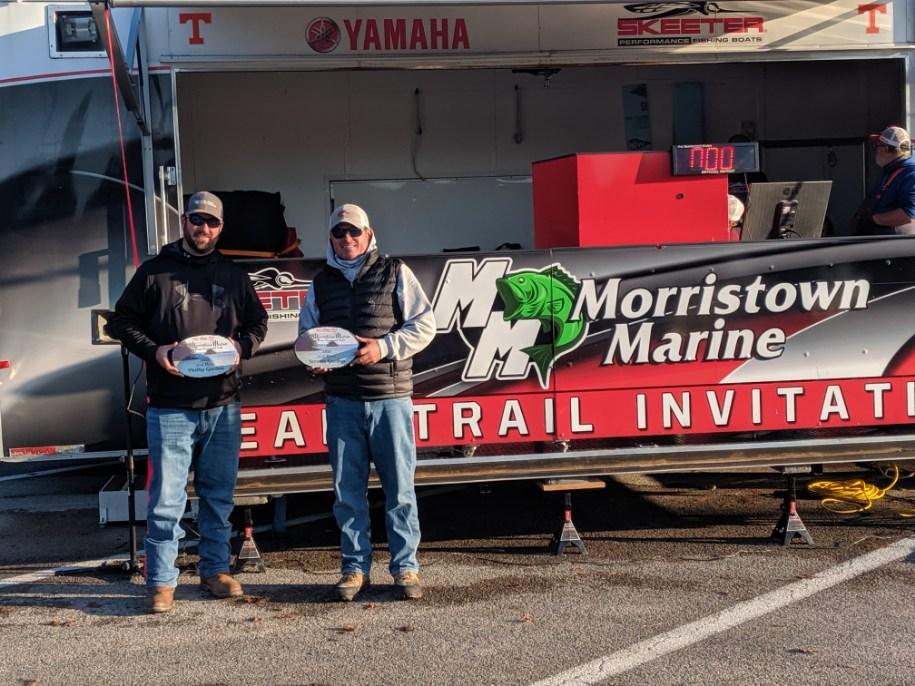 3rd Place
Phillip Gordon and Jeremy Gordon
1st Place : Greg McDavid/Justin Williams. Congrats to Greg and Justin on a stellar year. Demonstrating that consistency is the key, these guys didn't win an event all year, but finished high enough in all 5 to take home the title of Champion with 1424 points out of a possible 1500 points, roughly equating to a 15th place average in each of the 5 tournaments in 2020. When the field consists of an average of 240 boats, that kind of puts in perspective the consistency these guys had all year long. Again, congrats to you both on a great year. Points Champions received a trophy and a check for $1,000.00. 
2nd Place: Joey Solomon/Daniel Taylor. Coming in a very close 2nd place, Joey and Daniel finished with 1411 points and an average finish of 18th Again, consistency is the key. Congratulations to Joey and Daniel on another very strong year. 2nd Place Points received a trophy and a check for $750.00
3rd Place: Jeremy Gordon/Phillip Gordon. Talk about consistent. Withholding one tournament result, these guys had an average finish of 4th The Watts Bar tournament turned out to be their Achilles heel, as a low finish and 201 points dropped their average low enough to end up in 3rd overall. Still an amazing year and a huge congrats to Jeremy and Phillip. 3rd Place Points received a trophy and a check for $500.
Rounding out the top 10:
4) Jimmy Taylor/Chase Henley
5) Dewayne Wilson/Cory Ownby
6) Sam Meade/Josh Osborne
7) Mike Smith/Tyler Kirby
8) Ronnie Carey/John Phillips
9) Casey Majni/Brandon Willis
10)David Russell/Herbert Griffith
Congratulations to all of you. I hope you all find more success in 2021!
2020 Year in Review
As I write this, Amanda and I are compiling stats and information for the totality of the 2020 season. First, I want to say Thank You. Thank you all for supporting our business, fishing our trail, and being a part of our lives. 2020 has been such a whirlwind of a year. From a slow winter to COVID and changes to life as we all know it and vacation-less summer to a fall with out normal football and a strange presidential election cycle to wherever it is we find ourselves now……2020 has been a rollercoaster ride, to say the least. And through it all, if we found a way to have a tournament, you guys found a way to show up. If the CDC and local governments required masks, you guys wore masks. If we had to put social distancing to the test, you guys tested it. If it required you to watch Facebook Live version of our weigh-ins instead of seeing it in person and fellowshipping with us and other anglers, you guys listened to my hillbilly voice on Facebook……..my point is that no matter what the circumstances were, no matter what hoops we all had to jump through to do what we all love to do, you guys showed up and did it. We just can't put into words how much we enjoy doing this and interacting with you guys throughout a tournament week. I sincerely hope that 2021 returns us to some sort of normalcy and we can continue to bring people together under the great outdoors and fishing!